Submitted by
Anastasiia Mykytenko
on 21/01/2020 - 18:33.
Keep getting lost in the metro? Where is my building? And the most important – where is food? We've all been there. No matter if you are an international student or a local student from another city - Kyiv can be overwhelming to everyone. 
No more worries though. ESN Kyiv got you! Let us be your navigators around the city. 

1. maps.me
Well, it's an actual navigator. It works without the Internet, it shows all the cafes, must-sees, WCs around, will get you out of the building (getting lost in Red Building is still a thing, and we've been here for three years already). This app saves lives! Just don't forget to download the map before coming.
 2. Kyiv metro map
Metro is the fastest way of transportation in Kyiv. However, with all the stations and lines it can get confusing. Get the map and you'll be fine.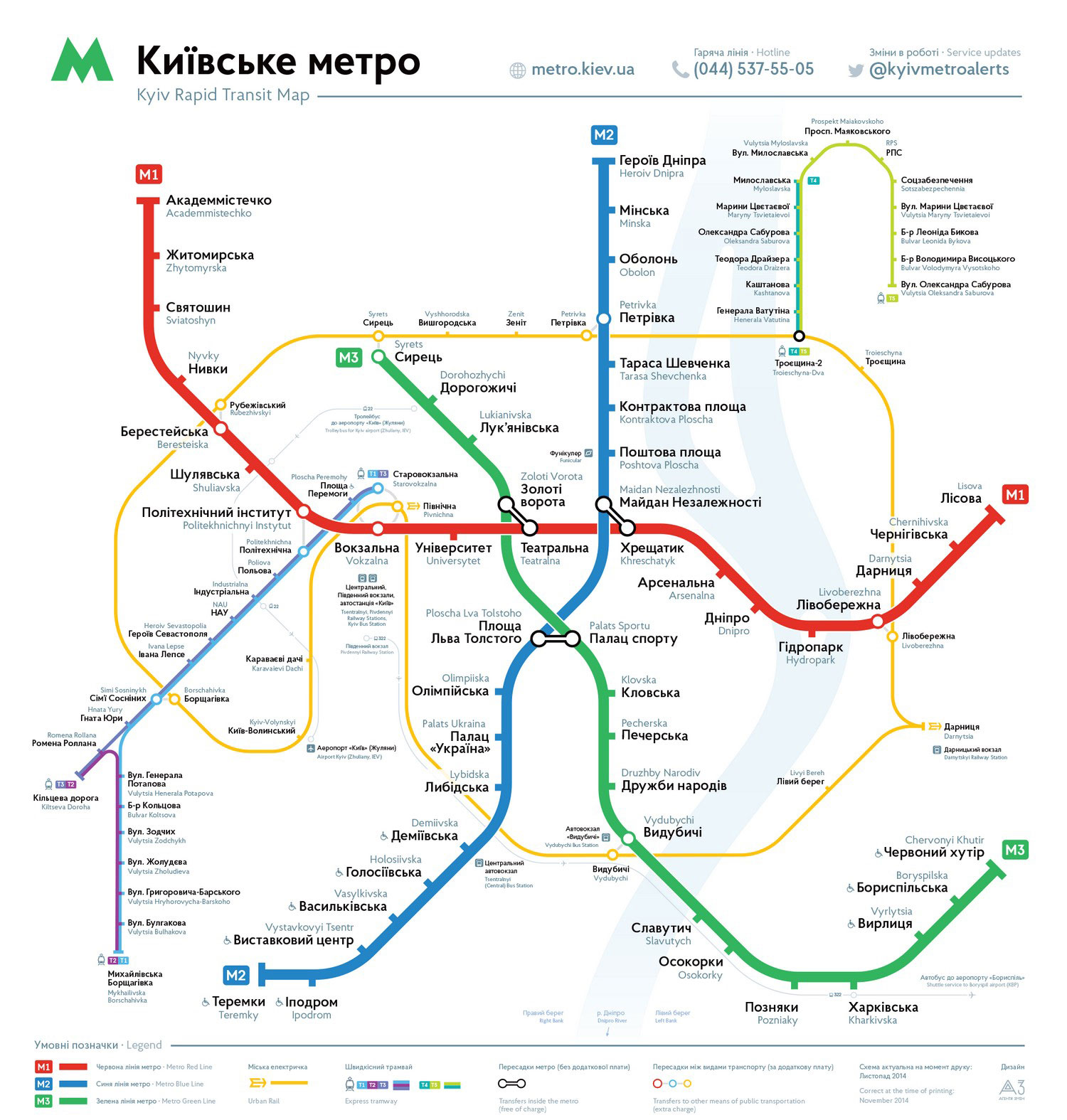 The most important stations as a student of Taras Shevchenko University of Kyiv:
Ploscha Lva Tolstoho (blue line)
Universitet (red line):
- Faculty of Chemistry; 
- Faculty of History; 
- Faculty of Law;
- Faculty of Philosophy;
- Institute of Philology; 
- main library. 
Vasylkivska, Vystavkovyi Tsentr (blue line)
-  Faculty of Computer Science and Cybernetics;
- Faculty of Economics;
- Faculty of Geography;
- Faculty of Mechanics and Mathematics; 
- Faculty of Physics; 
- Faculty of Radiophysics, Electronics, and Computer Systems;
- Faculty of Sociology;
- Faculty of Biology and Medicine; 
- Institute of Continuing Education; 
- Institute of Geology;
- Institute of High technology; 
- Military Institute; 
- dorms;
- sports centre. 
Lukianivska (green line)
- Faculty of Information Technology; 
- Institute of International Relations; 
- Institute of Journalism.
Don`t forget to check out our Map of Kyiv for more information: http://esnkyiv.org/map-kyiv
3. Food
There are student canteens in the university buildings - Red and Yellow ones, the buildings of Institute of Journalism, Faculty of Radiophysics, Electronics and Computer Systems. It's cheap and you don't have to leave the university (sometimes it can be a minus tho). 
You can also go for Puzata Khata - they have a great variety of choices, they have traditional food, and locals themselves love it! More about its location can be found on the ESN Kyiv guide. 
If you  look for other cuisines:
- vegetarian: Orang-Utan, Green 13 (for more info: http://esnkyiv.org/blog/2019/09/20/itstimeto-eat-vegetarian-food)
- Georgian: Gogi, Khachapuri I Vino
- Crimean Tatar: Musafir
- Japanese: Sushiya, EurasiaDo you feel too lazy to go somewhere? We know this struggle: delivery is a way to go! Try these restaurants out:
- Mafia
- Eurasia
- Domino's 
Now we are sure that your first days will turn out just fine. We wish you the most pleasant start of the semester and let your Erasmus be full of excitement. We are looking forward to meeting you!